Aren't you tired of starting your social media posts and ebooks from scratch?
DO YOU WANT TO BE ABLE TO PRODUCE SOCIAL MEDIA GRAPHICS AND EBOOKS EASILY AND STILL STAND OUT OF THE CROWD?
Have you bought some premade social media graphics to help you save time, but they're the same ones 100+ other people have bought?
I've been there - I've bought premade graphics too, and I've stared at the computer screen, trying to come up with something new, catchy, novel...something that no one else would come up with.
Let's be honest - most of the social media graphics available for sale are really blah - they have quotes on them with a photo behind them. Yawn...

And as for the templates... they're pretty standard as well...
The worst thing you can do is be BORING.
You need to set yourself apart from the crowd...you need something different that will draw your prospects' and customers' eyes... you need to stand out on social media...

And that's why I created these templates... I saw the need for something new and different...

You're probably asking who I am to say I can create something new and different. Fair question.
My name is Suzanne S Farmer, and I've been creating different types of graphics for years. I started making my own graphics for my blog posts, and I expanded into creating greeting cards for my family, friends and then began creating personalized greeting cards for customers.

Then I started creating social media graphics for myself and then for others.

I don't have a degree in graphic design - heck, I don't even use PhotoShop. PhotoShop makes me want to scream!
I'm completely self-taught, and my customers love my graphics.
Here are some nice things people have said about my graphics and my graphics instruction…
"As a Business Success Coach, I want to be spending my time with my clients instead of creating graphics. Suzanne's graphics are unique and beautifully designed! She packed so many designs in the bundle I now have options for many different occasions. I would recommend them for other coaches or creative entrepreneurs who are limited with time, but who still want attractive graphics for their social media accounts. Get them, you'll love saving time!"
Glenda Mills
Business Success Coach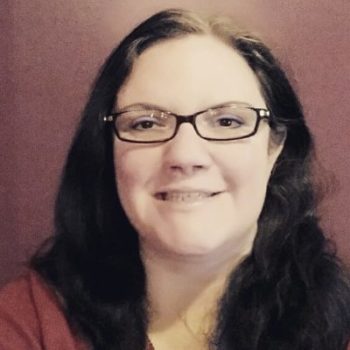 I teach my clients how to use Private Label Rights in their businesses.
Before taking Suzanne's course, I was confident enough to create social media graphics and blog post images but nothing else, so I would have considered myself a novice with regards to graphics creation.
I loved the bonus materials that were provided in the premium course. I also liked the overall presentation and easy layout of the course. I also liked that Suzanne is teaching how to create a lead magnet and how to create infographics. Both of these are valuable ways for business owners to grow their reach.
I would recommend this course for anyone who is struggling with how to create images.
Rachel Youngson
PLR Creator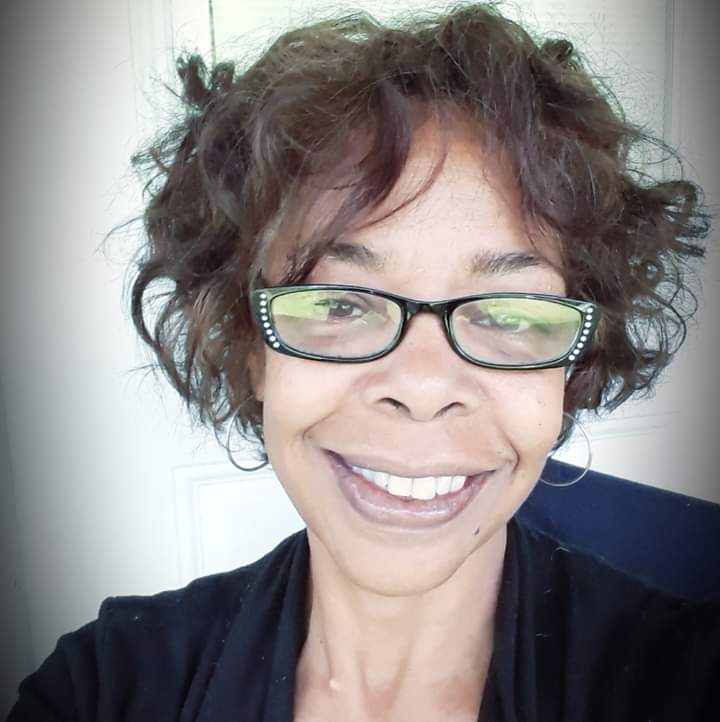 I am a Personal Development Coach and a DFY content creator, and I have enjoyed creating graphics since 1998.
Before Suzanne's class, my graphics were ok, but I really needed more tips on differentiating them. I didn't realize that there could be legal issues with using certain quotes, I wasn't aware of other apps besides Canva, and I had not heard about the photo websites Suzanne shared.
I would recommend this class to anyone who uses social media for their business on social media and who wants their graphics to pop and grab attention. I would also recommend it for anyone looking to add skills to their toolbox.
Suzanne's class will will really boost your confidence AND how people see your business. It has inspired me today and brought me so much positivity to my week!
Susan Peters-Chesley
Personal Development Coach & DFY Graphics and Templates Creator
But none of that is really going to help you, so let me get to the point...

I want to share something special with you that I think is going to make a world of difference for your business, help you save time AND help you to stand out.
Introducing my brand new Social and Print Templates...
A collection of 25 different templates that you can use as is, or modify to create stunningly unique social media graphics and e-book covers (or even the insides of e-books)

These templates are sized perfectly for Facebook and Instagram, plus there are templates for letter size, half size, A4 and A5.

That's right - there are SIX different sizes of templates, so you can use them wherever you need to.

Need to quickly create a new cover for an e-book, report or journal? With these templates, you have what you need!

Need to create some chic new social media posts? With these templates, you can whip them up quickly!

Want a sneak peek of these templates? Here you go...
USE COUPON CODE "BDAY48" ON THE CHECKOUT PAGE
When you get access to this set of templates:
You'll save time (no more staring at the blank screen)
You'll save money (no more paying a graphic designer or Fiverr provider)
You'll have infinite ways to create new social media posts and e-books
Let go of the struggle of the blank screen
End the outsourcing drama
Get rid of the boring, yawn-inducing graphics on the market
Then grab these templates right now, before this special pricing disappears.

Click on the button below to get your templates right now, even if it's 3 a.m.!
USE COUPON CODE "BDAY48" ON THE CHECKOUT PAGE
Let's be frank... nothing bad will happen if you don't get these templates. The world won't end, your business and your life will carry on.

Nothing will change.

And maybe that's ok with you.

But if you're still reading, maybe you're ready to go a different way... to have templates you can use and reuse in different ways, something that's going to be unique...

If so, this is your chance. Don't leave the page without getting your templates.
Will you look back and think, "That template package was one of the best investments I've made in my business" or will you be kicking yourself for not picking the package up at a never-before and never-again price?
The choice is yours. I hope you choose the easy path and pick the templates up.

I look forward to seeing you inside the members area.
USE COUPON CODE "BDAY48" ON THE CHECKOUT PAGE